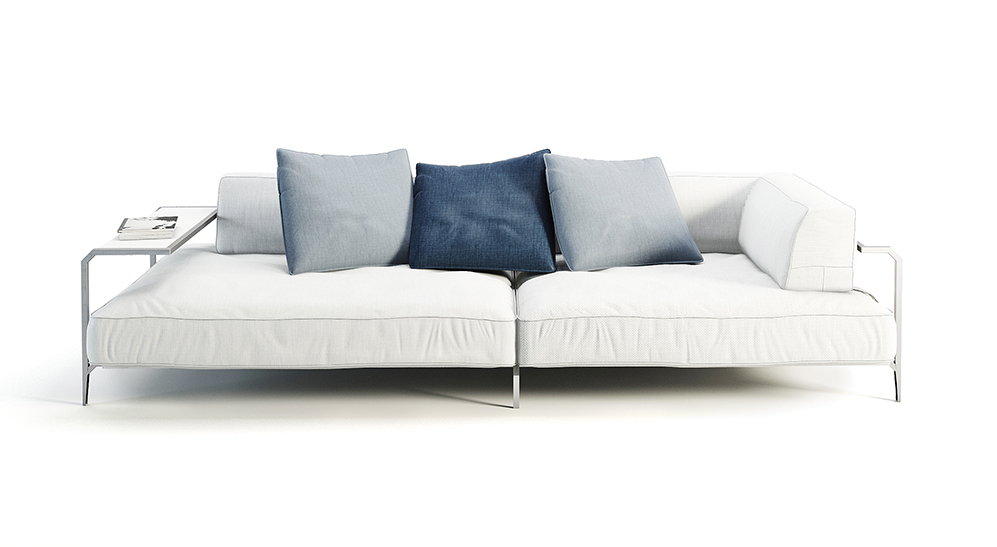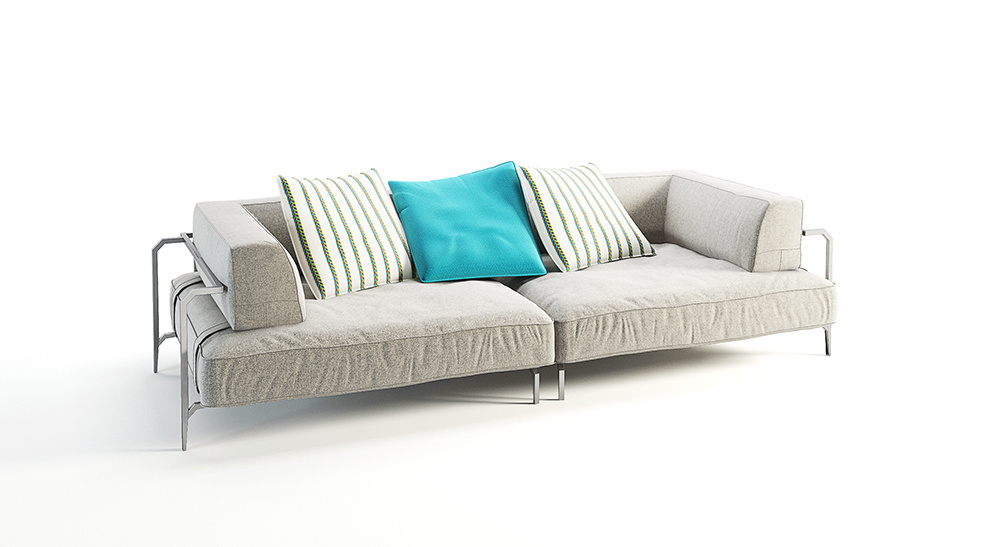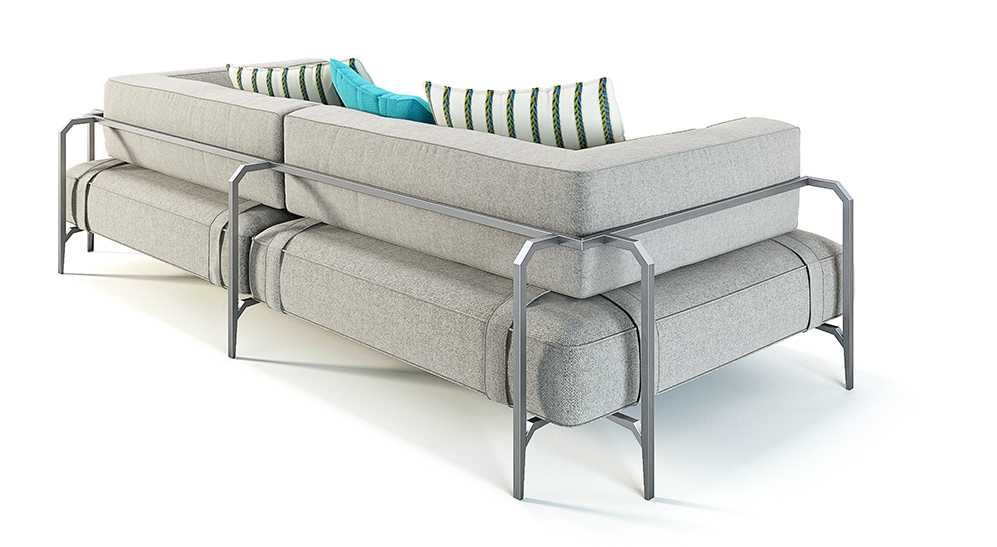 Designer: Matteo Nunziati
Typology: Sofa
Year: 2014
Description:
The relationship between an object and its surroundings has become increasingly important in determining the quality of what we "design" and "plan": using a light touch ensures a creative mix of good taste and balance. We do not simply want to produce an item of furniture, we want to live with it. In addition to the large seat that welcomes you among the various models of the Sabal collection, the proposal also offers the version with the side table; the comfort of a seat and the ease of being able to live at best with a drink your outdoor environment are well satisfied by the many compositions and alternatives that these sofas offer. Coordinating the many outdoor fabrics or laminate tops with the steel structure of these sofas will be your further possibility to create the corner of the garden you have always desired.
Technical information:
Frame: Steel inox satinized.
Top side table: Solid core (white or black), high thickness laminate in different colors or teak
Upholstery: Dryfell (polyurethane fibre) white cover
Cover: Garden outdoor fabric available in different colors
Metal structure
Name: Satinized/Satinato
Code: steel satinized
Collection:
Tipology: Rattier
Composition: 100% pc
Category: Lusso
Weight: 600
Height: 137
Test: TB 1111
Trattamento: Water repellent
Tirella: Outdoor 002
ATTENZIONE
I colori visualizzati, per note ragioni tecniche, sono indicativi
Cushion fabric
Seat and back cushion padding in dryfeel polyurethane, removable outdoor fabric cover, available in different colours
Side table of sofa
Finishes for side table of sofa