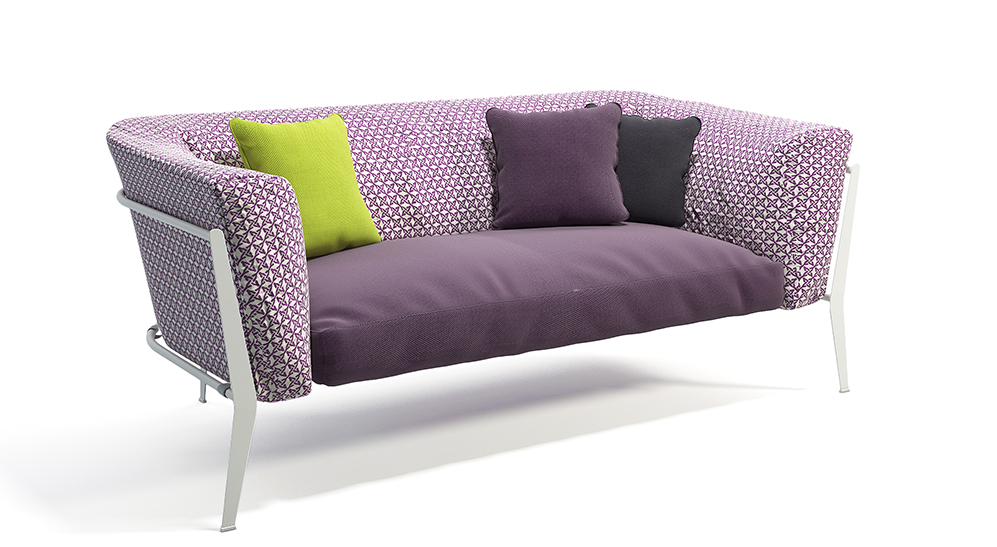 Designer: Matteo Nunziati
Typology: Sofa
Year: 2017
Description: With Clea you can create a private environment represented by a sofa that has the padding as its characteristic element; thanks to a clean and linear structure, the Clea sofa allows you to see the uniformity of a back cushion accentuated by the linear back which highlights its elegance and a comfortable internal embrace given by careful processing in ensuring a comfortable seat and back. Clea represents a comfortable platform that enlivens any outdoor landscape.
Technical information
Frame: Sofa with painted steel structure.
Upholstery: Dryfeel (polyurethane fibre) white cover.
Metal Structure
Cushion Fabric
Seat and back cushion padding in dryfeel
Polyurethane, removable outdoor fabric cover, available in different colours