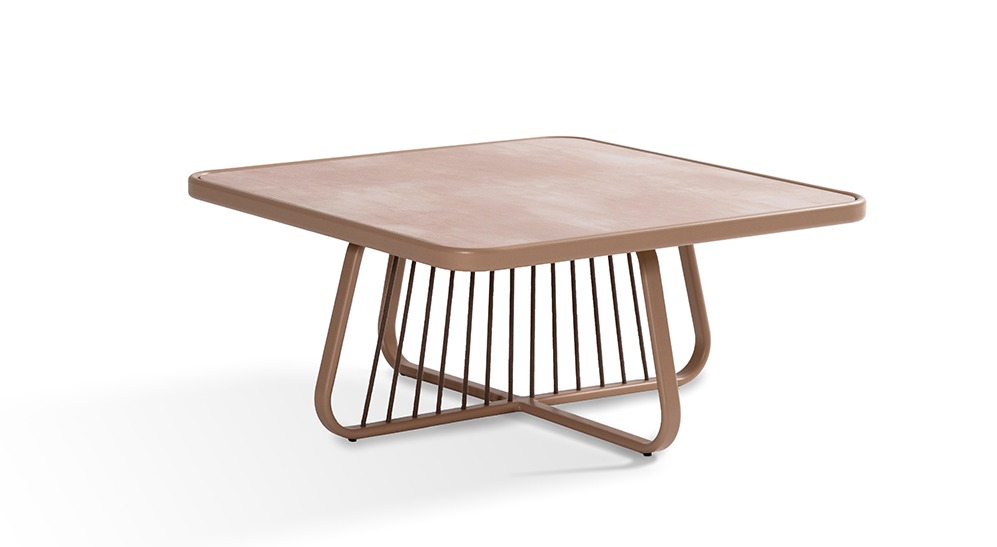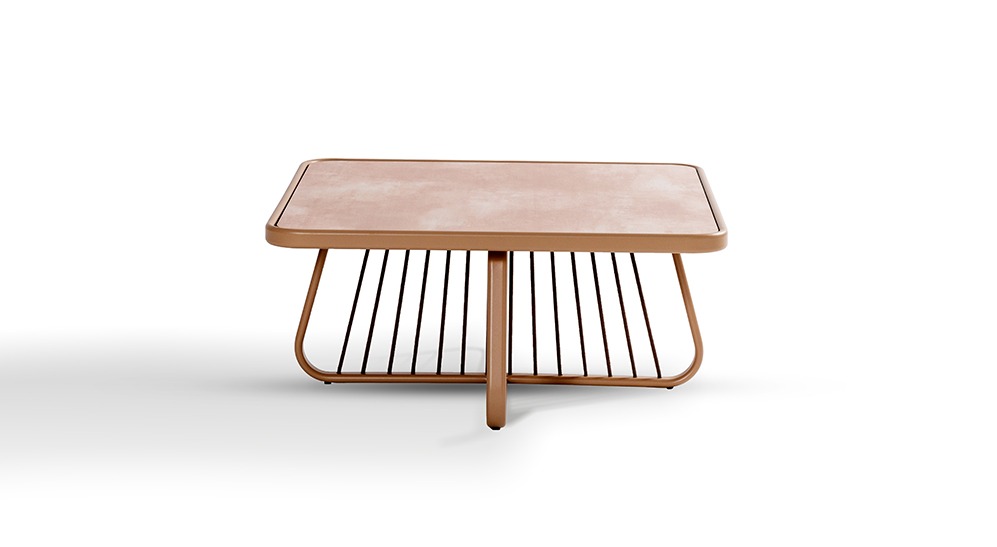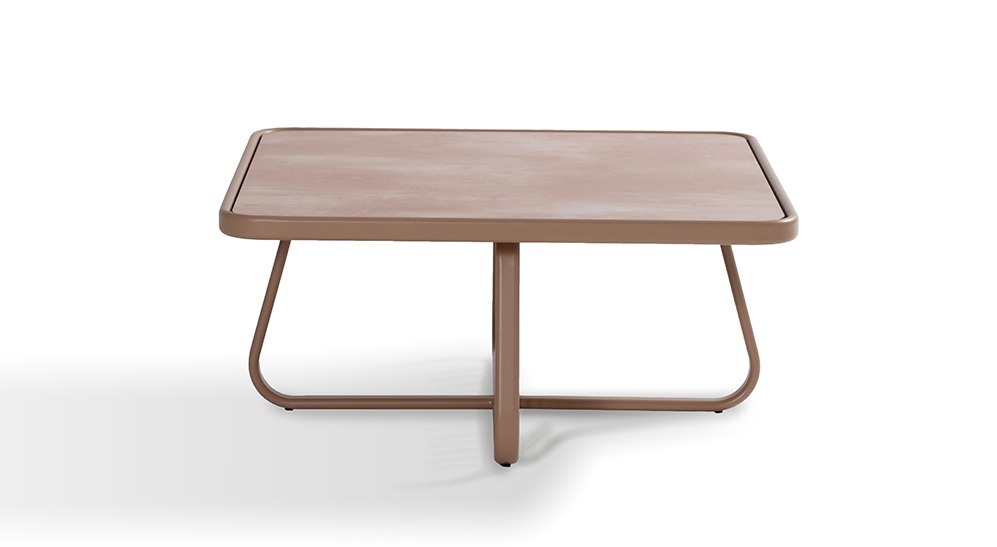 Designer: Riccardo Giovanetti
Typology: Low table
Description:
Sally was born from the idea of creating a collection of outdoor furniture that introduces new constructive and formal solutions: a light and elegant aluminum structure is enriched through the innovative design of the cord that enters and exits the frame, creating a new tensile structure. Sally does not represent a single product, but an articulated family that interprets contemporary living with a strong and recognizable sign. 
Technical Information:
Square low table with structure and border in extruded and painted aluminum profile. Legs with and without tensioned acrylic long rope. Top in HPL laminate available in different finishes. Feet in moulded PVC.
Metal structure
Table tops
Acryclic Chord