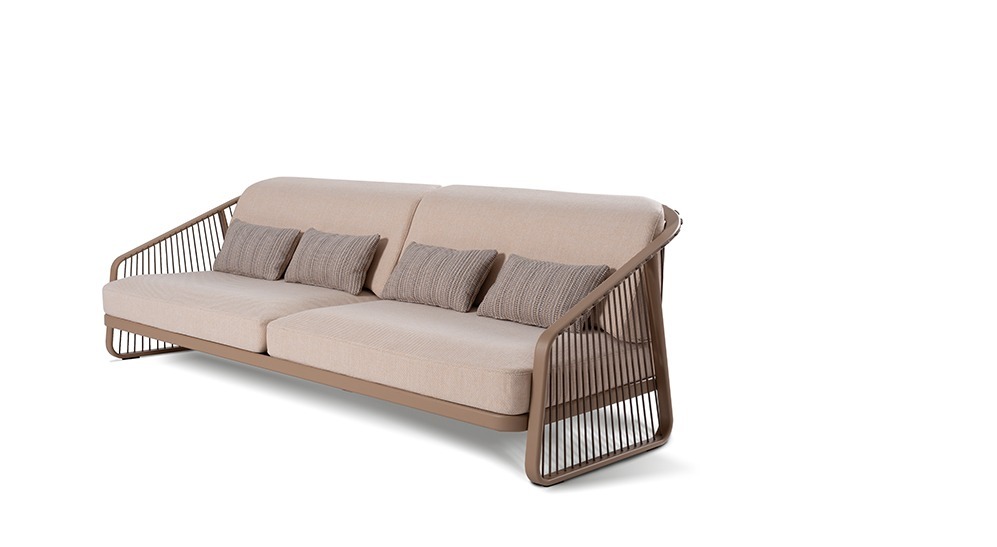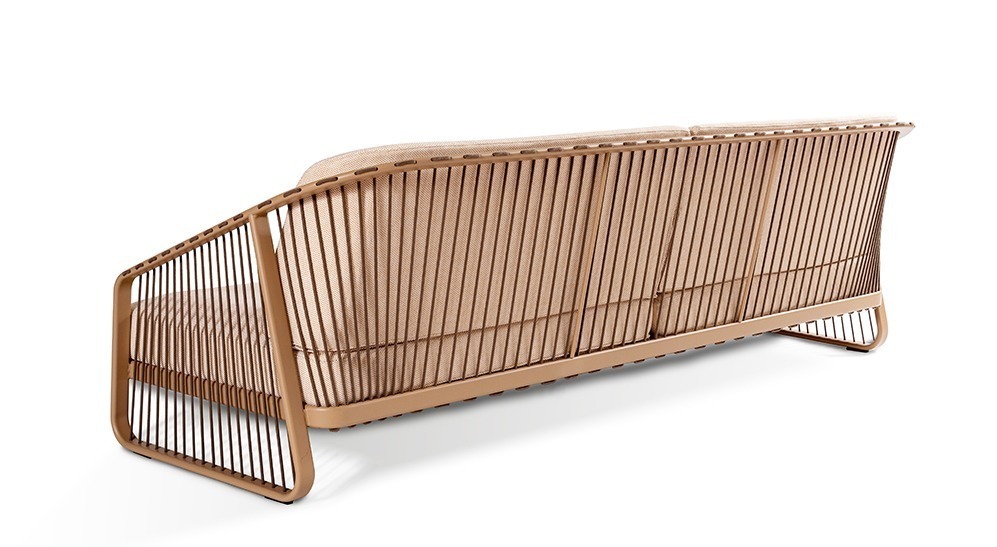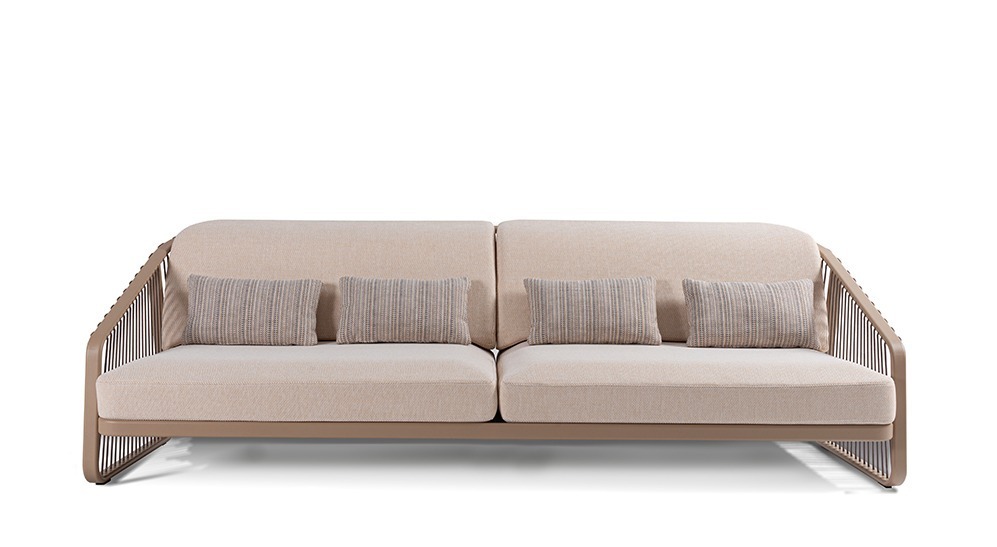 Designer: Riccardo Giovanetti
Typology: Sofa
Description:
Sally was born from the idea of creating a collection of outdoor furniture that introduces new constructive and formal solutions: a light and elegant aluminum structure is enriched through the innovative design of the cord that enters and exits the frame, creating a new tensile structure. Sally does not represent a single product, but an articulated family that interprets contemporary living with a strong and recognizable sign.
Technical information:
Divano tre posti con braccioli e struttura in profilato di alluminio estruso e verniciato. Schienale e laterali con corda lunga e tensionata. Seduta in alluminio verniciato. Cuscino di seduta e schienale in poliuretano drenante o convenzionale.
Metal structure
Acryclic woven backrest
Cushion Fabric
Seat and back cushion padding in dryfeel polyurethane, removable outdoor fabric cover, available in different colors