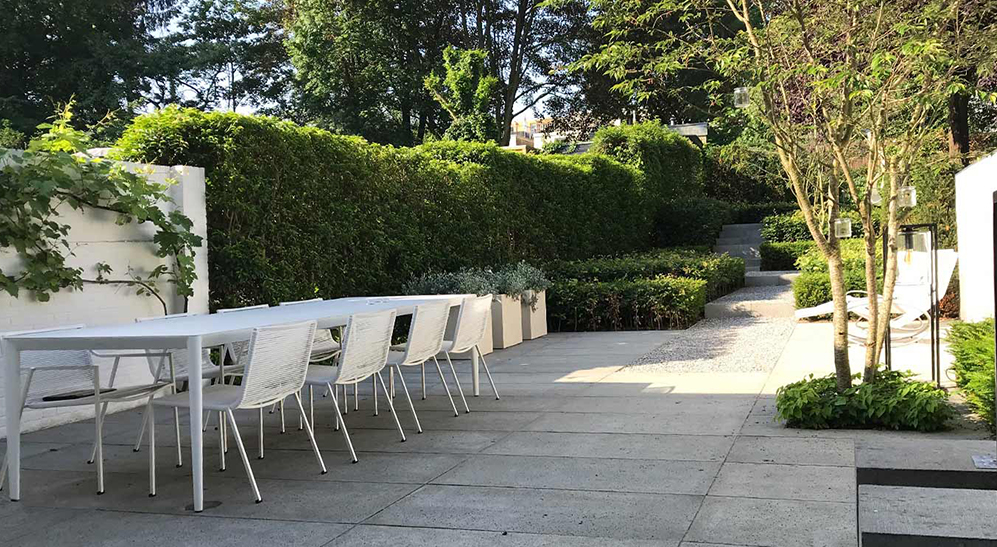 Architect: Thomas Kemme
City: Arnhem, Netherlands
The terrace is extended over the full width of the rear facade and in the envisaged transition to the green garden part is already almost 90 cm. height collected. By erecting a one and a half meter wide block hedge against directly against this (steel) wall, this significant height difference is prevented from being too dominant. Both stairs are then beautifully fitted between this block hedge, giving the whole a 'rich' appearance combined with the large Belgian bluestone tile floor.