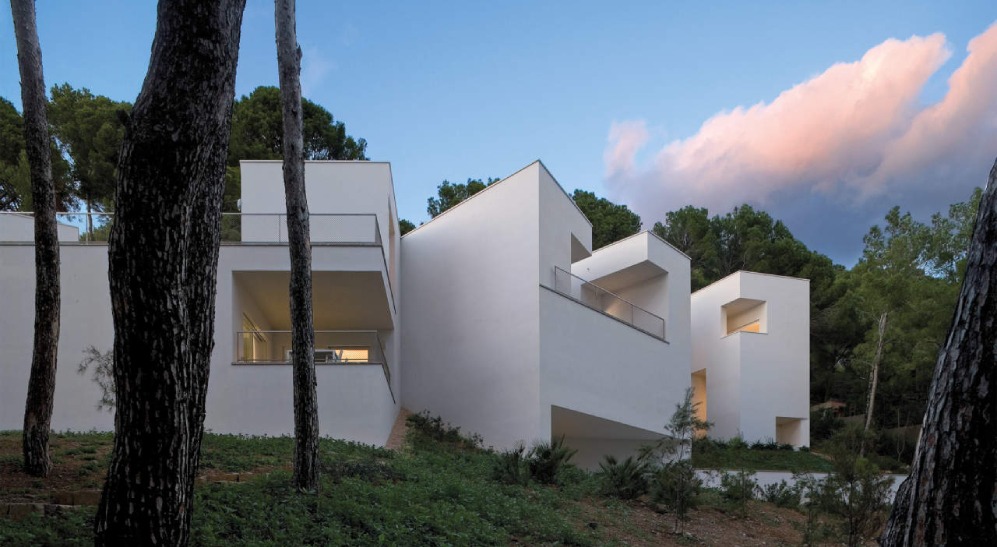 Architect: Alvaro Siza Vieria
City: Arcugnano, Italy
Renowned portuguese architect Alvaro Siza has renovated designed this villa where the building is accessed through a series of platforms and stairs that lead guests to a sheltered entrance below a low roof canopy. Offering expansive views of the surrounding landscape, the building's painted concrete walls both hide and reveal the sea and the horizon line. the living room has large windows above an exposed concrete base, while the fully glazed dining room leads to an external plateau. in both rooms, the window frames can slide down beneath the floor, leaving the long projecting eaves in continuum with the ceiling.