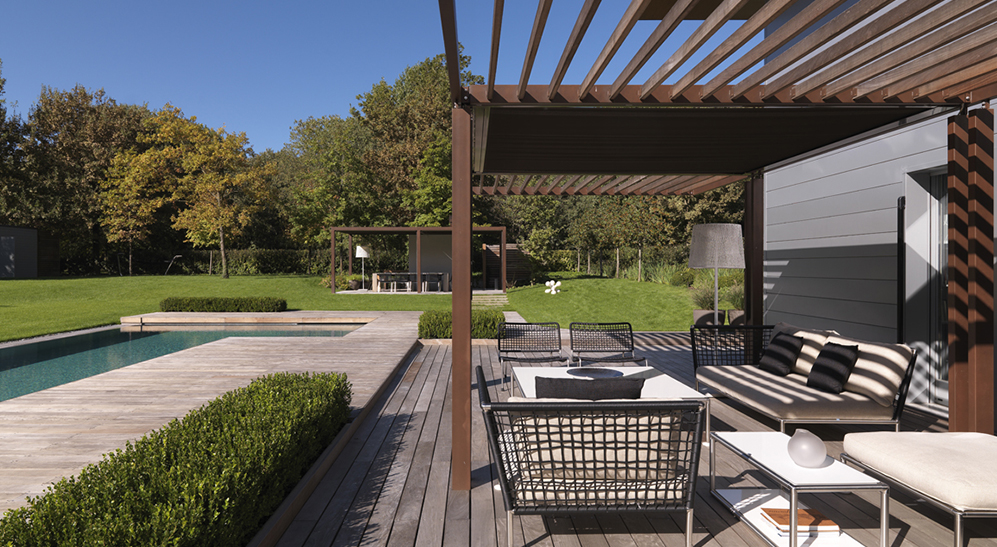 Architect: Marsigli Lab
City: Ferrara, Italy
The intervention is part of the contemporary lines between new buildings and the Ferrara historic center tissue, at the historic city walls foot. The project revolves around the amphitheater concept, the garden enjoyment space (swimming pool, living area) were in fact built at a lower altitude, linking up to the level of existing walls by green gentle tiers. The project gives space also to an orchard area and the grove, where stand typical provincial landscape trees.