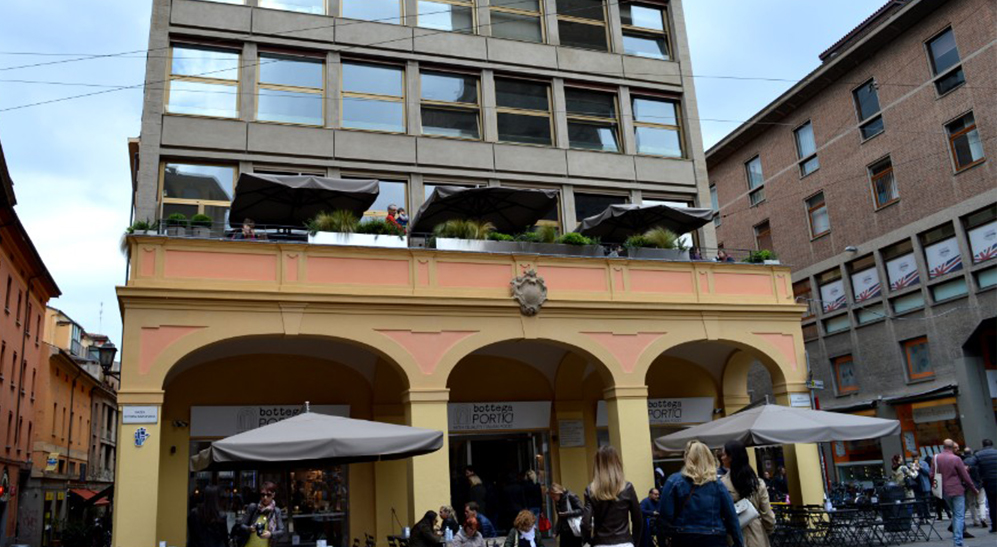 Architect: Luigi Lanzi
City: Bologna, Italy
Bottega Portici is the innovative italian casual food high-quality format, born in the heart of Bologna, that proposes the Italian fresh homemade pasta in a contemporary, practical and eco-friendly way. Tradition and innovation in a comfortable place for all. Bottega Portici is the new gastronomic project of street food modern, 100% Made in Italy, who aspires to be a promoter of a cultural revolution destined to change our point of view on takeaway food, focusing on high quality products and row material. An open space, a showcase on the road, an exhibition, recreational, multi-sensory place.