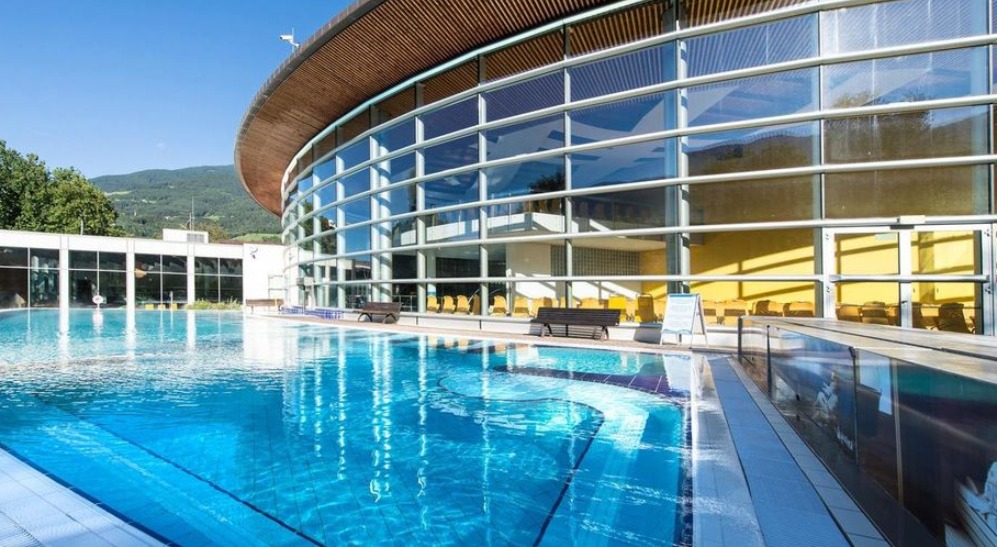 Architect: Stefano Peluso
City: Bressanone, Italy
The roof is finished with a roof garden: an entirely natural solution permitting savings on thermal and acoustic insulation with the added benefit of particular aesthetic value. The package includes an unfinished slab, a steam barrier, an insulating layer of rock wool 18 cm thick, a PVC sheath, a layer of protective felt, a draining layer 5 cm thick, and another protective layer of felt above which a base layer of soil 8 cm thick has been laid, covered with 10 cm of gravel. The exterior walls are covered with strips of red fir, laid over a wooden substructure which holds the insulation. The interior walls are finished with moulded strips also of red fir which have been heat-treated at high temperatures: a process which increases the wood's natural resistance to rotting and to the attack of fungi.
www.acquarena.com