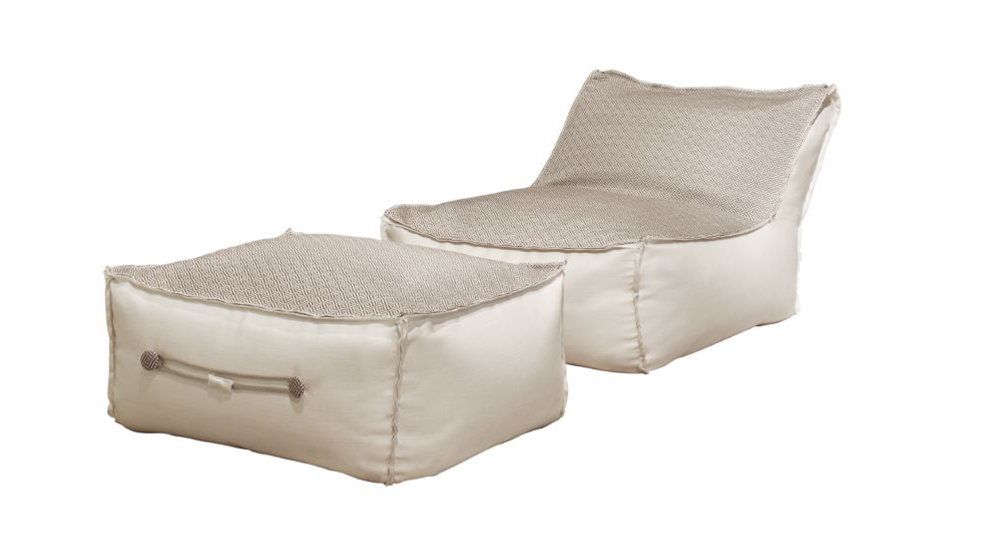 Designer: Ilaria Marelli
Typology: Easy chair
Year: 2013
Description:
The soft and funny Cocotte, has a two-tone covering with buttons that emphasize the playful look. Cocotte stands out for its modular flexibility and tailored details.
Widely used to furnish an exterior of an environment to the public where you can create a break area and at the same time an excellent solution for a garden of a private house for adults and children thanks to its multiple use.
Upholstery:
Polystyrene padding in PVC cover.
Cover: Base in Sea Outdoor fabric – seat and back in Tex fabric
Technical outdoor material
Polystyrene padding in PVC cover. Base in fabric Sea, seat and back in Tex fabric