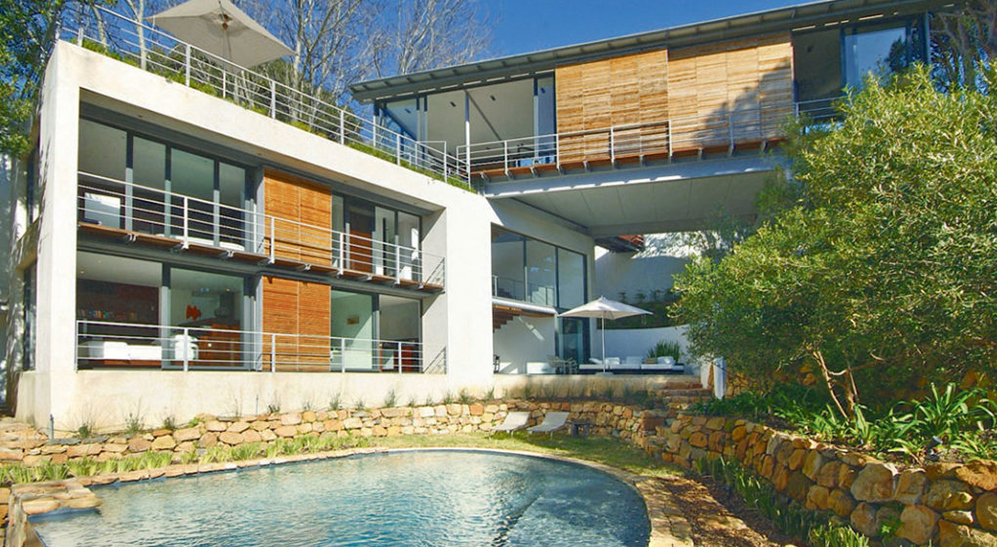 Architect: Van Der Merwe Miszewski Architects
City: Cape Town, South Africa
This vacation home is located in Higgovale, a small wealthy community in City Bowl, a natural amphitheater-shaped area of Cape Town, South Africa. Comprising three separate areas, the main part of the house is accessed by crossing over a timber walkway into a floating glass and steel box, surrounded by trees, and with city and harbor views in the distance. The structures form the boundary between the street (public space) and inner landscape (private space), of which the adjacent Pine forest also forms a part. At the uppermost end of the site, a bridge was placed across the Donga, allowing the Donga to remain below. A pool and stream, flowing to a pond, were inserted into the dry riverbed. The flow of water is dammed by the pool, then runs freely in the stream and settles in the pond at the base of the site. Intensive planting will regenerate the garden. Found pathways and steps have been reinstated and added to.